Acupuncture is a complete medical system that has been used in East Asia (China, Korea, Japan, Vietnam, Indonesia, etc.) for thousands of years to treat a wide range of health problems. In Western countries, it is fast becoming an alternative treatment option for a variety of health complaints.
It involves the use of very fine sterile needles that are inserted into specific points on the body. The acupuncture points are located across the whole body, from head to toe. Each acupoint is connected to another by a channel, called a meridian, to activate Qi (pronounced chee), or energy, to restore balance and good health.
What is the background and history of acupuncture?
Acupuncture has been used in the Far East to restore, promote and maintain good health for over 2,500 years. It is thought to have originated from massage, where people would massage a point on the body and notice an affect in another part of the body. This then translated into needles made from bronze, silver and gold.
The earliest known texts describing acupuncture goes back to 198BC that were found in the Ma-Wang-Dui tomb in China, whilst the first known medical textbook was 'The Yellow Emperor's Classic of Internal Medicine', which dates from around 300 BC and is still in use to this day.
How does acupuncture work?
From an Eastern perspective, ancient Chinese theory believes acupuncture treatment works by regulating the body's flow of energy and bodily fluids such as blood flow and yin and yang on the human body. By stimulating specific points with a needle or finger, it elicits a healing response somewhere else in the body.
From a Western perspective, acupuncture points stimulate the central nervous system, which in turn releases chemicals into the muscles, spinal cord, and brain. These biochemical changes stimulate the body's natural healing abilities, promote physical and emotional well-being. Evidence based research has shown that it has a benefit upon the immune system, regulating hormones, including stress and fertility and act upon the brain to reduce pain.
What does acupuncture feel like... and does it hurt?
Acupuncture needles are inserted to a point that produces a sensation of tingling or pulling, or a sense of heaviness or numbness. This sensation has been coined the termed 'De Qi', where the Qi (energy) is being drawn to the point where the needles is placed. To stimulate the points during the treatment, the needles may be heated, or a small electric current may be applied to them. Some people report acupuncture makes them feel energized whilst others say that it makes them feel calm and relaxed.
Since the needles are very fine, around 10 times finer than a hypodermic needle, most people report feeling minimal pain as the needle is inserted.
What can acupuncture help with?
Acupuncture is used to optimize good health, both in a preventative measure, as well as treating both the symptoms and cause of illness. The World Health Organisation (WHO) recommends acupuncture for the following diseases, symptoms or conditions, because acupuncture has been proven through controlled trials and/or has shown to have a therapeutic effect:
Pain: Abdominal, Facial, Fibromyalgia, Knee, Lower back, Neck (including stiffness), Spine. Headaches and Migraines.
Musculoskeletal Conditions: Fasciitis (Plantar and Necrotizing), Sciatica, Sprains, Tennis elbow
Bone and Joint Health: Osteoarthritis, Rheumatoid Arthritis
Mental and Emotional Health: Depression, Insomnia, Schizophrenia
Women's Health: Female infertility, Dysmenorrhea, Premenstrual syndrome, Polycystic ovary syndrome (Stein–Leventhal syndrome), Urethral syndrome, Morning sickness, Labour pain, Labour induction, Lactation deficiency, Chloasma
Men's Health: Prostatitis, Sexual dysfunction
Kidney and Bladder Health: Recurrent lower urinary-tract infection, Urine retention, Urolithiasis, Neuropathic bladder, Renal cholic (kidney stone pain)
Digestive and Bowel health: Colitis (chronic and ulcerative), Diabetes mellitus (non-insulin-dependent), Irritable colon syndrome, Gastritis, Gastroenteritis, Gastrointestinal spasm, Peptic ulcer
Ears, Eyes, Nose and Throat Health: Eye pain, Earache, Meniere's disease, Rhinitis, Hay fever, Tonsilitis, Sore throat
Cancer Care: Adverse reactions to radiotherapy and/or chemotherapy, cancer pain
Heart and Circulatory Health: Pulmonary heart disease, Stroke, Hypertension, Hypotension, Vascular dementia, Cardiac neurosis
Skin Health: Acne, Neurodermitis, Neuralgia (post herpetic), Pruritus
Respiratory Health: Bronchial asthma
Autoimmune disorders: Rheumatoid arthritis, Sjogren
Drug rehabilitation: Alcohol, Tobacco, Heroin, Opium and Cocaine dependency
Other: Postoperative convalescence, Bell's palsy, Nausea and Vomiting
Treatment cost
Initial treatment (75 mins) £70
Follow-up treatments (45 mins) £55
Frequently Asked Questions
What happens at my first appointment?
We will take a comprehensive case history to determine how we can help you. This will include information about your current symptoms, past medical problems and general health. We will then take a tongue and pulse assessment, which is an integral part of Traditional Acupuncture diagnosis.
Do I need to get undressed?
Many acupuncture points are located on the arms and legs so can be accessed with the sleeves and trousers rolled up. However, some points on the shoulders, chest and back require a degree of undressing, in which case a sarong, or lightweight cloth is used for both comfort and privacy.
How many sessions will I need?
This depends on the severity and longevity of the complaint. Some people only need a single treatment whilst others require a series. On average, 4 to 8 sessions are recommended, either weekly or bi-weekly, to achieve the best results.
Will it hurt?
Since the needles are very fine, around 10 times finer than a hypodermic needle, most people report feeling minimal pain as the needle is inserted.
Will there be bleeding?
As many of the blood vessels are under the skin a pin prick of blood can occasionally be released on the removal of the needle, which is then removed with aid of a cotton pad.
What if you can't fix my problem?
A growing body of evidenced-based clinical research shows that Traditional Acupuncture safely treats a wide range of common health complaints. However, if after a few sessions, there has not been a noticeable improvement, we will discuss potential options and point you in the right direction.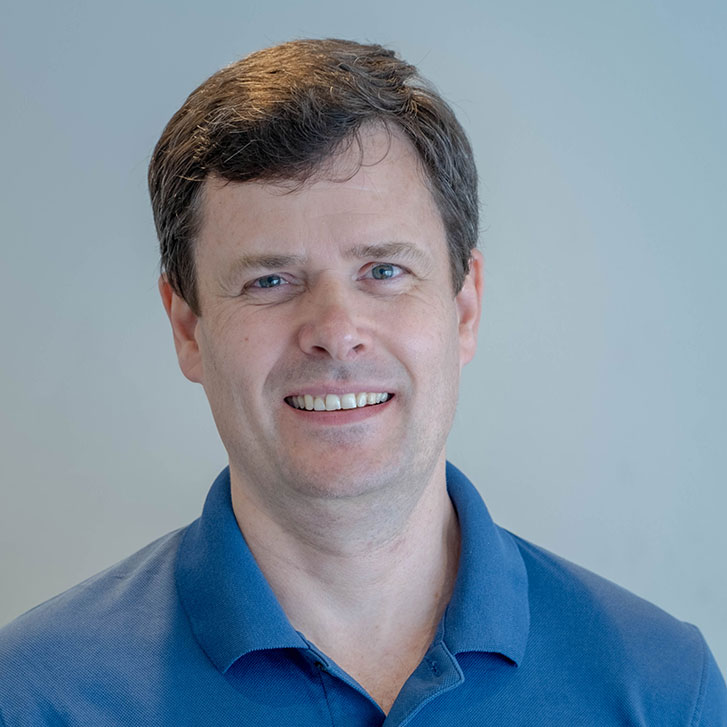 Andrew Kingsley
Acupuncture
Excellent
5.0
★
★
★
★
★
Based on 49 reviews from
review us on
Tina Mallon
★★★★★
David is an absolute legend, knows his stuff,cannot recommend him highly enough, I would not go anywhere else, he puts you totally at ease, and his knowledge of the body is awesome, his treatments are gentle and they work ❤️
Stephen Fyall
★★★★★
Being a builder and abusing my body at work!! I've been going to clinic for years when I needed to and get amazing treatment, always feeling better after.
Sue Murtagh
★★★★★
Louise Foulger
★★★★★
By far the best place I have ever tried to help my shoulders!I booked an appointment with James after suffering with lots of pain in my right shoulder and arm. I was so so impressed with the level of care I received and the treatment. James explained the problem to me and I finally understand why I suffer with the pain. I am a lot more conscious of what caused the pain. I am waiting for payday before booking another appointment. I am desperate to go back!My appointment was excellent value for money. James was so patient and really listened to the problem I was suffering. He pinpointed where the pain was coming from straight away. I have tried a chiropractor in the past and regular massages but this is by far the best appointment I have had. Would highly recommend this clinic.
Alex Loxton
★★★★★
Andy Ashwin
★★★★★
Dave's been sorting my back out for a few years now. After the initial treatment I only need to see him a couple of times per year to keep my awful posture (hunched over the computer) in check. Can't recommend highly enough.
Daniel Brooks
★★★★★
Skilled professionals who care about your recovery and tailor the treatment to your specific needs.
Stephen Natt
★★★★★
I have been attending this clinic over the last few years and always had excellent diagnosis of issues, treatment and advice on how to avoid repeating the injury as well as strengthening post treatment.
Jenna Blundell
★★★★★
Jon P
★★★★★
Andrew Oxenham
★★★★★
Numerous visits to James over the years as lead a very active lifestyle and am constantly injuring myself. James has always provided an honest and direct service, and either gets straight to the root of the problem or works logically to find a solution and provide ongoing treatment and rehab with the best interest of the patient always being priority.Have followed him from a previous clinic and now travel from weston super mare to Bath to see him when needed, cannot recommend highly enough, 5 star service without question.
Gail Calder
★★★★★
Dave Inman is brilliant and keeps us relieved of pain.
robert mcmillan
★★★★★
Mat Southwell
★★★★★
Very happy to recommend Dave's effective treatment. Short bursts of treatment that really help with body and pain management.
Boyd Thorpe
★★★★★
I have used OOC several times, I've been treated by Dave and most recently James, both were highly knowledgeable and friendly, treatment are fairly priced, I would highly recommend.An extra thank you to James who help me get back from injury to pass my recent fitness test.
Aurimas Pukas
★★★★★
Dave is brilliant specialist.Would recommend to anyone!
Richard Bullett
★★★★★
Dave is fantastic; immediately put me at ease. Both personable and clearly knows his stuff. Treatment ongoing but seeing (and feeling!) great progress already. Would recommend 👍
michael cuff
★★★★★
Always helpful and keep me going!
Sarah Blezard
★★★★★
Dave has helped me and my family, from the very young to the very old with various injuries and illnesses over many years and every time without fail he has made a huge difference, whether it be chronic or acute conditions.Thank you,Dave. I'm sure it won't be long before we are calling on you again!
William Keeling
★★★★★
It's simple. Dave Inman is one of the best. He has done in 4 months of treatment more for my back than others had in six years. Highly recommended.
Alex Lee
★★★★★
Mike McKenzie
★★★★★
Michael Hyden
★★★★★
Paula MacRae
★★★★★
My friend had a neck issue and these guys sorted it for him....would highly recommend
Anita Hummel
★★★★★
Dave ist the most competent Osteopath I ve been treated by. Well worth travelling to see him. He s saved me from prolonged pain on several occasions and thus enabled me to return to doing the things i love -like dance. I can highly recommend him.