Sports massage benefits a wide variety of people from all walks of life, whether you are suffering from an old or new problem. Acute problems can be caused by accidents, occupational repetitive strain, sports injuries, etc. Many patients benefit from sports massage and reduce the risk of injury.
These are regular treatments to maintain peak physical performance and prevent adhesions in the muscles, which could ultimately lead to an injury. The same principle is applied to occupational repetitive strain injuries; for example, working in construction, driving, desk based, hairdresser, childcare (to name but a few). So whether you are training for the Bath Half, another sporting event or struggling with occupational aches and pains Taryn can help you.
Taryn employs the principles of Swedish massage and additional specialised techniques that work deeper into the underlying soft tissues and connective tissues (ligaments and tendons). You don't need to be an athlete to benefit from sports massage.
What to expect from your initial appointment
Taryn will talk to you about your general health, past medical history and current conditions/symptoms. A postural assessment will be carried out, which will check your body's alignment and indicate any areas for improvement. A range of movement assessment will follow highlighting any restriction of movement and any muscle imbalances.
All of this will allow Taryn to create a bespoke treatment to suit your individual needs, implementing the specific techniques when appropriate.
Everything you discuss is private and confidential and adheres to a strict code of ethics.
Please note that some of the techniques used in sports massage can cause localised bruising. This is normal and should only last for 24-48 hours after treatment.
Always drink plenty of water after a massage treatment.
Please bring a large towel to your appointment.
Techniques used in sports massage
Effleurage: Gentle massage technique to warm up the soft tissue and promote relaxation.
Petrissage: Rolling of the skin and deeper pressure than effleurage.
Simple kneading frictions and traverse frictions: Used to increase blood circulation while stretching and realigning the muscle tissue to promote improved muscle function.
Trigger Point Therapy: A hyperirritable spot or spasm within a muscle that often reduces the range of movement and causes muscle weakness. Applying pressure to these areas deactivates the trigger point. Reduces pain and increases range of movement.
Soft Tissue Release: Designed to remove physical restrictions in the soft tissue (adhesion), great for breaking down scar tissue.
Muscle Energy Techniques (METs): An assisted muscle lengthening technique.
Myofascial Release: Slow and gentle technique that stretches the superficial fascia to remove adhesions.
Benefits of massage therapy
reduce muscle tension
break down scar tissue
alleviate aches and pains
maintain peak performance
injury prevention
sports injury treatment
rehabilitation
improved well-being
improve range of movement
reduce fatigue
reduce DOMS (delayed onset muscle soreness)
reduce muscle tension
break down scar tissue
alleviate aches and pains
maintain peak performance
injury prevention
sports injury treatment
rehabilitation
improved well-being
improve range of movement
reduce fatigue
reduce DOMS (delayed onset muscle soreness)
Treatment cost
90 mins = £80
60 mins = £55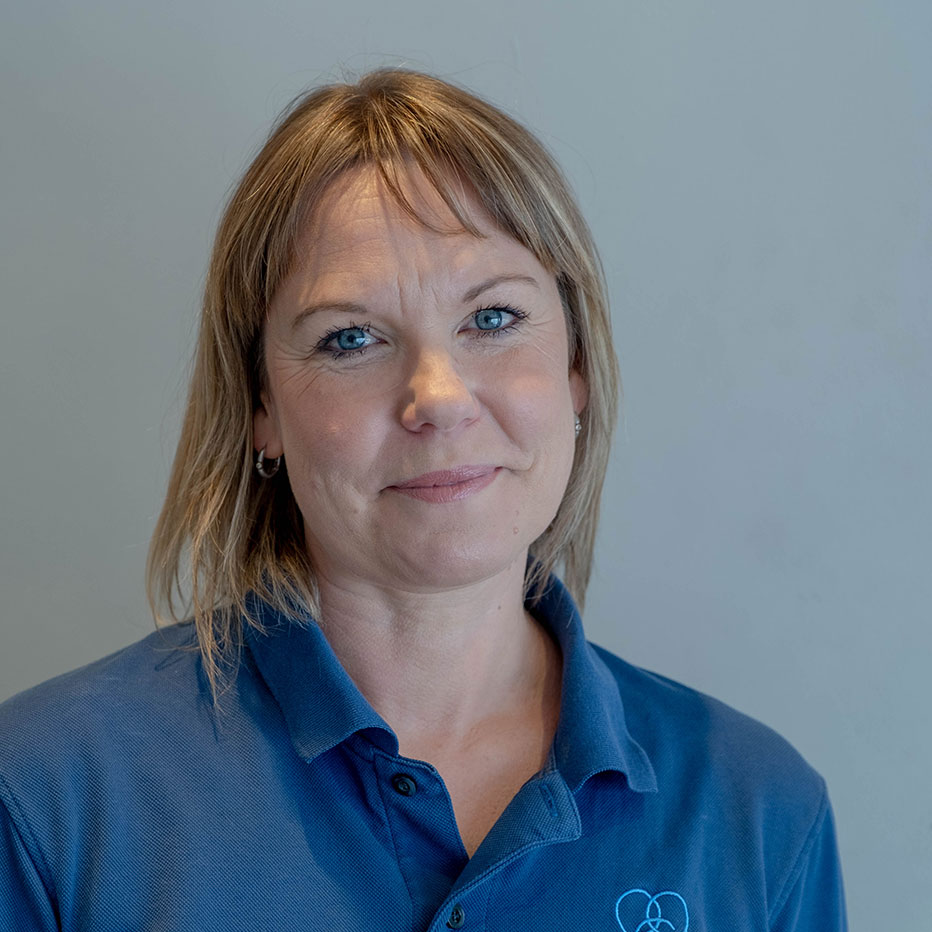 Taryn Stevenson
Sports & Remedial Massage Therapist
Excellent
5.0
★
★
★
★
★
Based on 49 reviews from
review us on
Tina Mallon
★★★★★
David is an absolute legend, knows his stuff,cannot recommend him highly enough, I would not go anywhere else, he puts you totally at ease, and his knowledge of the body is awesome, his treatments are gentle and they work ❤️
Stephen Fyall
★★★★★
Being a builder and abusing my body at work!! I've been going to clinic for years when I needed to and get amazing treatment, always feeling better after.
Sue Murtagh
★★★★★
Louise Foulger
★★★★★
By far the best place I have ever tried to help my shoulders!I booked an appointment with James after suffering with lots of pain in my right shoulder and arm. I was so so impressed with the level of care I received and the treatment. James explained the problem to me and I finally understand why I suffer with the pain. I am a lot more conscious of what caused the pain. I am waiting for payday before booking another appointment. I am desperate to go back!My appointment was excellent value for money. James was so patient and really listened to the problem I was suffering. He pinpointed where the pain was coming from straight away. I have tried a chiropractor in the past and regular massages but this is by far the best appointment I have had. Would highly recommend this clinic.
Alex Loxton
★★★★★
Andy Ashwin
★★★★★
Dave's been sorting my back out for a few years now. After the initial treatment I only need to see him a couple of times per year to keep my awful posture (hunched over the computer) in check. Can't recommend highly enough.
Daniel Brooks
★★★★★
Skilled professionals who care about your recovery and tailor the treatment to your specific needs.
Stephen Natt
★★★★★
I have been attending this clinic over the last few years and always had excellent diagnosis of issues, treatment and advice on how to avoid repeating the injury as well as strengthening post treatment.
Jenna Blundell
★★★★★
Jon P
★★★★★
Andrew Oxenham
★★★★★
Numerous visits to James over the years as lead a very active lifestyle and am constantly injuring myself. James has always provided an honest and direct service, and either gets straight to the root of the problem or works logically to find a solution and provide ongoing treatment and rehab with the best interest of the patient always being priority.Have followed him from a previous clinic and now travel from weston super mare to Bath to see him when needed, cannot recommend highly enough, 5 star service without question.
Gail Calder
★★★★★
Dave Inman is brilliant and keeps us relieved of pain.
robert mcmillan
★★★★★
Mat Southwell
★★★★★
Very happy to recommend Dave's effective treatment. Short bursts of treatment that really help with body and pain management.
Boyd Thorpe
★★★★★
I have used OOC several times, I've been treated by Dave and most recently James, both were highly knowledgeable and friendly, treatment are fairly priced, I would highly recommend.An extra thank you to James who help me get back from injury to pass my recent fitness test.
Aurimas Pukas
★★★★★
Dave is brilliant specialist.Would recommend to anyone!
Richard Bullett
★★★★★
Dave is fantastic; immediately put me at ease. Both personable and clearly knows his stuff. Treatment ongoing but seeing (and feeling!) great progress already. Would recommend 👍
michael cuff
★★★★★
Always helpful and keep me going!
Sarah Blezard
★★★★★
Dave has helped me and my family, from the very young to the very old with various injuries and illnesses over many years and every time without fail he has made a huge difference, whether it be chronic or acute conditions.Thank you,Dave. I'm sure it won't be long before we are calling on you again!
William Keeling
★★★★★
It's simple. Dave Inman is one of the best. He has done in 4 months of treatment more for my back than others had in six years. Highly recommended.
Alex Lee
★★★★★
Mike McKenzie
★★★★★
Michael Hyden
★★★★★
Paula MacRae
★★★★★
My friend had a neck issue and these guys sorted it for him....would highly recommend
Anita Hummel
★★★★★
Dave ist the most competent Osteopath I ve been treated by. Well worth travelling to see him. He s saved me from prolonged pain on several occasions and thus enabled me to return to doing the things i love -like dance. I can highly recommend him.